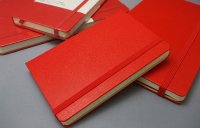 About This Club
I'm not sure what to do when creating a club, I'm creating this club specifically to let other people write their own poems here, not necessarily to be judged, but simply to be read. First, I want to let the reader know that I'm no poet, I have little to absolutely no experience in writing poems for pleasure, if you are a reader of my blog, then you'll know what I mean, but if I become inspired again to write about something, I will post it here.
---
What's new in this club

This one shows that what matters is the important, not how many fancy words you use in a long sentence. Good job.

1

Hypocrisy Anomaly, autopsy, hypocrisy, Abnormally, normally, hypocrisy, Autocracy, democracy, hypocrisy, Right, wrong, wrong, right, Which will it be tonight? Deny the cause or for it fight? So proud, so contrite, So loud, yet so right, God's words are the devil's, Ever changing equal evils, Sun rises, night falls, Accepted prizes, curtain calls, Drones, clones, Unuttered moans, Skin, bones, pick up your stones, Immoral moral loans, Right, wrong, hypocrisy, Bow, take a knee, Bow, run and flee, Bow, needlessly, Bow to hypocrisy.

1

Hatsune_Werewolf

joined the club

Thank you so much! I tend to write in this style since I haven't read many books beside ones written in old language, like the Bible and Lord of the rings. Toned it down a little in this poem, glad you liked it!

That's a daring choice of vocabulary. Very nice.

The Price of Life I find myself tied down, feel like I am about to drown, slowly easing, slipping from my gown, staring, staring upon life's frown, Born, born was I crown in hand, riches, riches before I could stand, plots, acres, so much land, yet here I lie in deaths cold hand, Quick-sand, Quick-sand, where will I land? With sadness and torment myself I brand, my joy and fervor I have canned, though none of this had I planned, My face does swell, my heart does ache, this pain, I cannot quell, living is a living hell, somebody save me for f***s sake! I've had enough, been played with too rough, taken it on the chin, not tough enough now to take life's cuff, my own soul I'd rather snuff, take a puff here, cure a fear there, temporary, temporary, call me contrary, temporary, temporary, call me Mary, living is a living hell, from the creator's graces have I fell, waiting silently for life's bell, to ring thrice and send me to hell, Yes, yes I know the price, the price, the price to pay for life, but so expensive is that price, so rare that roll of the dice, So exclusive is the sale, Few of us even get the brochure from the mail, so in my coffin lay I the last nail, Parents, parents forgive me please, siblings, siblings, get off your knees, geeze, I want to talk before I start to wheeze, What I have to say to you, is put others first in all you do, you don't do this and you'll be blue, you don't help out, you won't get through, through life, you'll live a life of strife, attacking those you love, end up on the other end of the glove, so please, rise above it all, do not allow yourselves to fall, The price of life is everything my friends, it is yourself, your soul, your core, take your place on the shelf, three steps off the floor, go and sin no more, The tree's give us air to breathe, so them we kill and thieve? The water gives us health and sustenance, so we pollute its beauty and call it happen-stance? The price of life, or should I say the key... Is not to be your own wife but to make others happy, truly, set them free, make them see, the beautiful sea, help them flee, from their depression, introduce to them glee, glorious regression, protect the beauty that cradles you, nurture it, mother it, the sweet essence, the dew, Do unto others as you would have them do unto you... When wealth is lost nothing is lost, when health is lost something is lost, when character is lost, all is lost -Billy Graham. The words you speak become the house you live in -Unknown. Do not let your tears obscure your vision from the beauty standing in front of you. ~♥

A Mother's Cry Water-fall, water-fall, hear you now my call? Stars shine, stars shine, will you now be mine? Water climb, water climb, am I not sublime? Clouds rain, clouds rain, feel you now my pain? Foot-prints stain, foot-prints stain, what have you to gain? Wind whisper, wind whisper, cannot you hear her? Birds flee, birds flee, why hurtest thou me? Brooks ripple, brooks ripple, oh you foolish people, moon gaze, moon gaze, upon my last days... Notes: Hope you guys liked it! First poem I have posted in a while, anyone who is reading this, have a great day, love you!

1

The biggest decision You look at me, eyes wide as I drop to one knee, mouth agape as my love I decree, "Will you marry me?" White wedding dress, pure untainted bride, wedding day stress, taking everything in stride, You're steps you take, as a smile you fake, do you love me true? Haven't you a clue, that myself I slew, to be with you? Our eyes inches from each other, our lovely vows exchanged one to another, so lovely they are, expressed with such fervor, through the good and bad, we will stay in love, mad, for each of us is the best thing the other has ever had, "You may kiss the bride", Our lips passionately collide, though soon this feeling will subside and I will realize I have lied, In our beds share we our bodies, our beauties, our oddities, though surprised not is she, It is only now that I see, she is no virgin, sex before our life was to begin? What a terrible sin! Day one, Wish I had a gun, we are miserable, this outcome, inconceivable, I loved this woman... how could this happen? Sitting back in my car, her mouth widely ajar, sex, is this what I married for? I am like unto a whore, for life with her is a bore, aside from our fetishes, in common have we nothing more, all our lovely messages, were they all conceived, so I could score? I cannot go on like this anymore, from our marriage leave I through this door, Seven years have passed, I am a once-married business man, regretting everyday my past, upon my future, placing a ban, driving a 4-seat minivan, no wife and no kids to seat, nobody to with, eat, no one is interested in me, so from this life will I flee, Seven years have passed, I was such a fool, I regret everyday my past, using him as a tool, money all I cared about, but it is worthless, of that now, there is no doubt, for I have no one to caress, no one to tell of my stress, no one to with past stories reminisce, there is no one out their for me, so from this life will I now flee... Today in the news, a man, Caucasian, aged 37 and a woman, Caucasian, aged 41 have been found dead, having jumped from two separate buildings, only one thing found in her bed, of the man now dead, many drawings, when from life he fled, he left a last message, "Many times to you I said, I hate you, we are wrong for each other, but now I realize, for now I am dead, there was never for me another..." Note: Marriage is extremely important, many people marry for stupid reasons like money or sex and their marriages fall apart quickly. They may even love each other but not realize it because of how selfish they are, its very sad really: 41% of first marriages end in divorce, 60% of second and 71% of third.

2

Love it. Really inspiring.

Cost Each and every victory comes at a cost So what are you willing to give? Every victory has a bridge to be crossed So how long can you walk, just to live? Each victory sparks pride in your soul and it's fire But the price for your freedom is so extraordinarily high How far are you willing to go just to fly higher? Oh, what if you get too close to the sun and die? Victory! Victory! Shout it from the rooftop For you've over come a demon in your own mind The cost! The cost! Don't stand to close to the roof's drop Of you might just find the demons you didn't leave behind. In a moment of joy you feel over come With the pride that you've fought another day But that moment passes and you succumb To the feeling in your head that says, "It's doomsday!" You fought for your victory but you'll die for the cost For one small victory does not over come your own mind If no one helps you quick then your entire life may be lost For your mind kills you slowly and every night you unwind. So don't cheer too fast and don't smile too quick For a victory is a mere battle won, not the war And you may find that you blood runs thick When the demons come knocking at your door.

Better My plate is full but I can't seem to eat Just turning the fork over in my hand And I feel too big for this large seat So I'll just excuse myself and stand Go outside, once again, to pretend Like there is really nothing wrong Because I can see no nearing end And this play has drug on too long But I can't stop and I won't stop For if I did, I fear that I'd fail Be even worse, bottom to top I can't have that, so I set sail Into the abyss of my mind To ignore the growls And instead find The cruel howls That flood My blood Oh, I've been sick again today And cast out my retched meal For I fear it affects what I weigh And I'm sick of this, of how I feel I just can't seem to get any better Any worse though and I'd be dead I don't really fit in my sweater But "I'm better." I said For now I look quite thin But they don't think so And I can never win So here, here wo go Once again I will feel This awful, horrid pain But I won't kneel as I Feel my blood drain Am I good enough now? Am I good enough now? I just didn't know what to do ... I don't know what you want I don't know what you want And now I don't know what's true ...

Anxiety Awake at sunrise Watching the sky Everything once dies But, what then, am I? For pain is unto death And fear is unto the grave I can't take a single breath So please, come and save Me, Myself and I From this terrible fate No longer looking at the sky Now too tired, too late For the sky is alight Yet the world is in black The sun shines bright But I only turn my back For when the sun doth rise I finally take my sleep For in sleep I say my goodbyes And in dreams I doth not weep But only when the sun doth shine I finally lay down my head On the pillow beside me and mine In this grave I call a bed For I stay awake 'til I cannot Then I finally turn on my side For in the dark I doth rot But when the sun rises, I hide For this mind of mine is sick It is twisted and broken For I hear the clock tick And not a word have I spoken For away I ran to my room So as not to let them see This pale, deathly doom That wraps its arms around me Holding tight, evermore Clutching now, my throat Loose me? Nevermore For in the dark it doth gloat Calling my name and taunting me now For it knows I have naught, if not for it But in my bed I doth lie, not ready to bow For still I fight, still I fight, but it will not fit For my fight brings only more pain and fear Only more agony for my heart to endure And I do not know if I draw ever near To the life I hate, or my precious cure For it is hard to tell when your eyes are blind Welling with tears caused by the fears That I suffer every night and can not bind For they continuously whisper in my ears And make my heart race so fast I fear I might fall dead, in this very bed That I have hated, yet loved through the years For I am naught, if I am not this dead ...

1

The skeptics love Frost in the heir The cost of the crown Being lost isn't fair Tossed right on down ... Are you willing to pay in blood, my dear? Have you counted the cost of this crime? Are you willing to let yourself live in fear? Or will you take what is rightfully thine? A kingdom of fear A king of his own No one comes near Nor bows before the throne. A criminal child Lost in this place Alone and mild Yet caught in a chase. His crime I condone The plan I doth make For his crime is mine own And I will partake. Unstable, enabled Crying those tears labeled, fabled Lost in those years. Are you willing to pay in blood, my king? Have you counted the cost of this crime? Are you willing to let yourself do this thing? And harm this poor child another time? A kingdom of fear A king of his own Oh, come my dear He'll soon lose his throne. Fairy tales, fables A self appointed king Let us turn the tables On this unsuspecting thing. We can not say 'I am the victim, therefor I shall do not.' Just because we are but scared of what's to come Instead say, 'I am victor for what I have wrought!' And leave your jailer feeling immensely dumb. So, my dear child, so cold and so frail So lost in this world, full of flashing lights Take heed, take courage and remove the veil Do not fear what's to come, as you fear the nights. Pull back the curtain to reveal the trick Hide not your face, nor your fear Instead, with bravery, take the candlestick And shine a light on the lies, my dear. For a crime is thought up by one higher than thou But, pray tell, who appointed him this privilege? Who gave him the right to say what we allow? Who doth say his decision is not sacrilege? For why is one's word seen as better than thine? And, placing his judgement, what if we doth not agree? Why can't I say 'you're pardoned, freed!' with mine And his word be found as nothing, in respect to thee? For is it truly fair that they make decisions on what we can and cants' do? Why can't I step up and say, 'your word is but word, such as mine, such as thine.' And break down their dumb, ever changing rules? Why cants' I break through? I know this is society, the way that it's built, but who didst' make it's design? These words from mine mouth have been seen as heresy So hath I been cast from mine own gilded home Labeled unfit, unwell, no longer a clerisy For knowledge is but lies, if outside of their dome. Now, take heed my little one and listen close to my words Never go with the crowd just because it's preferred For they hath been like sheep for centuries, stupid herds Following blindly into pits, but you must fly like a bird. For you doth know I am a skeptic Reserved in my trust Pulling apart every brick And questioning the dust. So too should you question their every breath Watch them close, my dear, and never blink Always taking care, up until your very death For they will, in a second, push you off the brink. So, forgive me now, if I speak too plain But I've loved you for a thousand years And your life is not to be lived in vain So I shall protect you, through a thousand fears. And I know, 'tis true, they will damn you and your crime But please, my dear, do not fear, for I will take the blame And, standing in the gallows, I will remember every time You smiled my way and made me say, "Your praise I will proclaim." So do not fear, I'll hold you near, even if this one last time And I will kiss your cold skin, breathe in the frost Then, marching to the gallows for this crime I will, for you, pay this bloody cost. For on this day a skeptic has found love And on this day I will stand, taking the blame For all my pessimism leaves as I stare above Realizing I'll never be skeptical of thy name ...

Akito Wanijima

joined the club

The Anime Informer

joined the club

@Roxeg Don't worry when I do post a poem i will blow this club sky high. They will teach my poetry in schools. Well I doubt it. But That was my dream once for people to learn my poems. This was when I learnt a very sad poem. You can search it up. Called poppies. I admire that poem.

Don't feel shy to then, give it a shot.

Haven't really written any poem in my life. But I feel like trying and share it and get honest response wether it's bad or good.

Welcome to @Lala and @Part_time_anime to the club!

Lala

joined the club

Part_time_anime

joined the club

Children of Salem "Witches of Salem, come nigh and come hither lest we righteously slay them!" I cry and I shiver, I look out my window, The soldier holding his quiver, then steps from her house, my neighbor the widow, the soldiers stalk forward, the priests give the signal, and without any mercy, not even a sliver, the soldier throws her into the rushing river, I know what will happen If I am to go, For I can not swim, my death will be quite slow, but I cannot let them kill him, not my only son, My love, the only one, I step from my door, "Come now you witch whore!" I cry and I wail, I struggle and flail, "I love you my son!" I yell out in dismay, as I fall to certain death and to God I do pray, my body hits hard against the waters, So horrible are these mindless slaughters, but God never falters, I know he has a plan, I know from heaven these priests he will ban, "Oh ye children of Salem, ye weak-minded youth, please recognize Gods love, recognize his truth; do not flee from his protection, heed not this unnatural selection." My eyes close tight, my lungs do burst, as the wicked attempt to quench there insatiable thirst, and one after another drown they the "witches", not realising themselves they have cursed, for they are as bitches, they are as hypocrites, who say we have done wrong, for in their eyes have they slits, praising Satan all day long, they say their hail-Mary's, they say they are repentant, yet they return to their own vomit, with evil now pregnant, it grows deep inside them as does a child, from hell does it stem, on them the devil has smiled...

Horus, Horus! In the pyramids of Egypt, there lies a powerful god, deep within the crypt, you can hear something quite odd, for inside the pyramid, under the golden sands hid, there lies a powerful force, the strange noises source, "Almighty god Horus, we the divine chorus sing your praises" Horus, Horus, sings the chorus! Horus, Horus, sings the chorus! "You're choir of angels, greets you in they sky, as the fodder and peasants in the netherworld fry!" Horus, Horus, sings the chorus! Horus, Horus, sings the chorus! As the wind blows, time itself slows, the earth bows, fear in me it does arouse, out of the pyramid appears, in glorious splendor, Horus holding two golden spears, to him you are a contender, "Filthy mortal, you have the gall, to show yourself in front of me!?" He is so strong, so tall, I cower and drop to my knee, "You will now truly see!" I hear Horus cry aloud, light surrounds me as this world I flee, caught up into the sky as a cloud, covered in a shining gold shroud, I feel powerful and proud, as I watch my body fall to the ground, I can see everything, hear every sound, within me now, evil will abound, I will revenge myself against my enemies, cause them to drop dead like fleas, pour out their blood like the seas, for they are a filthy disease, I laugh manically, my third eye opening wide, a blade at my side, with earth will I now collide, making hell my bride, a soul traded for such power, a single soul seems a small toll, now I will throw this world into chaos, and purge these humans stains, therefore quenching my pains, this world knows not what is coming, they should all be helplessly running, for the tide is turning, the devils are yearning, the humans not learning, soon we will take back our own, gather them under our wings, make them queens and kings, and those who deny our godly power? them we will shower, in pain and hell-fire, as we sit upon the spire, watching as the world burns, "Yes, we demons will conquer, but you are one of those who will suffer, now brother, take him away, make him fry and pay" I hear Horus say, as I feel a blade sink through me, no time now to flee, I will now be punished eternally, "We will now plunge this world into chaos, begin the satanic séance, we now summon our god Rah". Note: I made this poem because I like mythology and it was fun to write about, also to show that no devil will actually help you, you cannot trust them; Elites and stuff all want to bring devils to earth and benefit from doing so, but if they did succeed they would not benefit. Devils want us all In hell, God will come back and destroy them all in the end though.

Awe, why thank you, @SAO LILDOOP.

This is great! Would be a really good song the way it is written, it rhymes so well!

Faded Blue Jeans I met a boy wearing faded blue jeans Who everyone thought, lived with kings and queens But he spent his days living in his dreams 'Cause everything isn't always as it seems Looking in from the outside it seemed his life was grand Looking out from the inside he knew everything was out of hand 'Cause everything's not always as it seems and what we see is what we know But what we know is all we see, and what we see we can't always believe ... I met a boy wearing faded blue jeans Who should've been living with kings and queens But he spent his days living in his dreams 'Cause everything isn't always as it seems He wore a smile and glanced at the ground Always torn between being alone and being found 'Cause people scared him and the dark made him cry So he didn't know where to go, whether low or high Yes, I met a boy wearing faded blue jeans Who was born to dance with kings and queens But he had to live inside his dreams 'Cause everything wasn't as it should be ... So I taught him to dance and taught him to fight I took him by the hand each and every night Because his dreams turned to nightmares And his brain turned to death 'Cause when he tried to fight he'd lose his breath And when he tried to dance he'd stumble and fall But I never gave up, I was there through it all 'Cause yes I met a boy wearing faded blue jeans Who was destined to dance with kings and queens But he'd always lived inside his dreams 'Cause everything isn't always as it should be ... Now he's up there dancing with kings and queens And he's up there following all his dreams 'Cause now everything is as it should be Yet he still wears those faded blue jeans ... Oh, I met a boy wearing faded blue jeans Who I swore was destined to rule with kings and queens 'Cause his heart was pure and his heart was gold And now he's not just doing what he's told He's following his heart and following it true He's doing what he really should do ... Oh, I met a boy wearing faded blue jeans Who'd never seen the kings and queens Only ever lived in his dreams But now he knows what love means ... He used to cry every night He used to feel oh, such fright But now he knows I am here And I swear I'll never disappear 'Cause he's an angel sent to earth Didn't get what he deserved 'Cause life was cruel and life was wicked All these scars and bruises, afflicted ... I met a boy wearing faded blue jeans Use to cry in his teens Wasn't scared to dream his dreams But he didn't believe in kings and queens 'Cause he felt he wasn't good enough Felt so bad he shut himself up Wouldn't come out of that Hell 'Cause he felt it did him well To live in fear and live in pain To scream every night, all in vain So I took him to the side and told him that they'd lied When they said he wasn't good enough ... 'Cause I met a boy wearing faded blue jeans And he'd have died to know he was born of the queens 'Cause he felt so alone and he felt so afraid Didn't know, of what he was made So I held him close and held him dear I told him everything he needed to hear 'Cause he deserved everything that'd kill his fear He deserved Heaven, he deserved grace He deserved knowing his exact place 'Cause it wasn't at the bottom, lying on the floor It was on the top, sitting safe, forever more ... 'Cause I met a boy wearing faded blue jeans And I told him of the kings and queens Pulled him out of his dreams And showed him that life can be what it seems ... 'Cause I met a boy wearing faded blue jeans With his hands in the dirt and his hair in the breeze His face marked with mud and scrapes on his knees 'Cause he'd been pushed around like a stray with flees But I picked him up off the ground and asked him what was going down And he told me, so sweet and pure, that he just fell and landed here He wouldn't tell me who had done, such a thing to this little sun 'Cause his smile light up the whole night and his eyes shone so very bright Even though they were black, black as night on the old track Where the sun doesn't shine and the grass doesn't grow But the old cars are still there, so ... I met a boy wearing faded blue jeans Just like the cars and the metal machines Left in the dark, left in the cold No longer used, but still not sold 'Cause they used to carry such heavy loads But now they're alone and their life unfolds But unlike them he wore a smile and said "Will you stay with me for a while, instead?" 'Cause even though I was alone, with no family and no home This little one, with a smile like the sun, and a heart of gold, didn't scold He didn't look down on me for being so odd, didn't look down on me for being so off He didn't mind that I snapped at times, or called others 'trash' at times He really didn't seem to mind that I was harsh, rude and confinded He didn't even tell me off when I cursed and hissed and hurt and lost He sat there beside me, wearing those faded blue jeans His hands in his pockets and his head on my knees 'Cause he would sit there, lying still Making me hope he didn't catch a chill 'Cause he could sit for hours if it meant I'd calm down And he could sit for hours if it mean't I'd come around ... Oh, I met a boy wearing faded blue jeans Who told me I was better than kings and queens 'Cause I wasn't made up or fake I was real and there to take ... So he took my hand and held it tight Held it close through out the night 'Cause he said it helped him feel alright When his nightmares caused him fright And I swear to God I did all I could do 'Cause I loved him, through and through It didn't matter that he'd cry, didn't matter that he couldn't lie In fact those things made me love him more 'Cause he was the thing I was looking for He made me better, yet he was the best 'Cause I could pass every test But he was the one who taught me not to lie He was the one who taught me how to cry He was the one who showed me what love was And he was the one who mattered, 'cause ... I met a boy wearing faded blue jeans And I thought "He doesn't know what loves means." 'Cause he looked so sad and his heart shown through Worn on his sleeve and torn there too 'Cause you could see all the scars he bore If you looked close enough you could see even more 'Cause he could never fight back if he never tried But he didn't wanna fight, and he never lied 'Cause he wanted to be good, a good boy, he said But that's how good kids end up dead So I took him aside and tried to fix his head But he ended up fixing me instead 'Cause it turns out I was wrong And the boy with the faded blue jeans Was right all along ... **This is a poem/song I'm working on that fits with a few of my original characters I've been writing for a book**

CasseyFujiwara

joined the club

@Roxeg Yes, I suppose so.

@ItsSammy I see you're quite a particular case, I did notice that before but now it's much clearer. You are indeed a unique character.