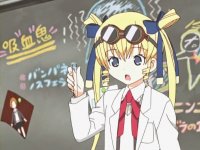 Similar Content

By efaardvark

Not quite The Expanse but good practice for converting all those other dwarf planets in the outer solar system into habitats. If the field of such bodies extends out into the Oort cloud as well then we have a LOT of habitat-building to do.
https://arxiv.org/abs/2011.07487
 
 


By efaardvark

Ok, so not a lot of astrophysics or science in this one but I thought it was cool nevertheless...
 


By efaardvark

Currently... https://www.whereisroadster.com/
Eventually: The random walk of cars and their collision probabilities with planets
 
And here's an Ars Technica article on efforts to track and predict the location of Starman and his roadster.