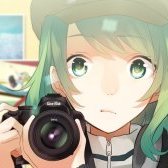 About This Club
If you are an aspiring photographer or like photography then you are on the right place.
What's new in this club

Reminds me of southern Ohio towns near the eastern mountains. Houses built up on the sides of hills near the Ohio river and of course our weather during this time of year nice and overcast.

Hanging about with some old armor! Up until a few years ago these were running but over time parts got hard to find and now they are out front a mil surplus company near me. They used ride the one below with the rubber track feet in parades with people dressed up in period gear. Sadly no pictures of it running that I know of.

Excellent photos, the sunset one is awesome.

A few shots toward the end of this year. Winter seems to be on the way and we gotta deal with the white stuff soon. Gotta enjoy the warm weather why we can Tornado From a few months ago. Wasn't very strong but very intimidating. Saw it as I was coming over a hill on my way home from work. Some say the bathroom is haunted. Lobby of the Ohio Theater at Playhouse Square Cleveland Ohio Lastly a nice sunrise before we drop into eternal darkness with daylight savings time. Dark when going to work dark when I leave.

BR class 7 locomotive no.70000 Britannia approaching Herne Hill station with a mainline rail tour. Britannia at London Victoria station after arriving with the rail tour.

Wildfire Smoke Reaching down here in ohio. (Mid Day)

No problem! I'm glad you enjoyed them. I have more photos that I will share later.

Fantastic photos. Thanks for sharing them with us.

I've been on a trip to Germany for the past week and a half, and I visited Luzern, Switzerland (Lucerna in English) this past weekend. This is the wooden bridge that goes over the river in the middle of the city. The mountain in the background is Mt. Pilatus. These are some photos from the top of Pilatus. Needless to say, I don't really want to return home next week.

I must admit that I was surprised he waited for me to get the camera, I expected him to have gone by the time I got back. Nice raccoons and other critters.

Nice catch! Always don't have the right camera on me. Did catch some raccoons when I was on vacation last year

Callosamia promethea, AKA the promethea silkmoth. This little guy was on our take-out window at the restaurant, in a spot where it might get hurt if people came up or if we opened the window. So, I carefully picked it up and let it rest on my hand here in the photo and moved it to a safer location on the building. I'm surprised that it didn't try to fly away from me when I handled it. I absolutely love the patterns on its wings! I can see why it's named "Promethea". Haploa clymene, AKA the Clymene moth. This moth was perched on the side of the building, so I went in for a shot.

Great Western Railway locomotives 5199 and 7828 Odney Manor departing from Crowcombe Heathfield station.

Water plant kitteh that was keeping me company. A few wide shots

That's some impressive engineering.

Pump pits during the construction of the runoff system for Columbus Ohio. Each of the holes lead to a different part of of the city and prevents sewage overflow during a high rain event. They used to have to just output into the rivers as the plants couldn't handle the increased flow. Part of the EPA grants to clean up rivers and lakes in my state. Worked on the project for a few years mostly building the control systems.

Great Western Railway 'Saint class' no.2999 Lady of Legend departing from Watchet station on the West Somerset Railway during their Spring Steam Gala.

A few shots on the job. Always like the big projects

Couple of shots taken around this time of year. Getting a shot from high up overlooking a reservoir from a tower built in the 1920s

This magnificent locomotive came thundering through my local station at the weekend hauling a steam excursion from London to Winchester. It's a Southern Railway rebuilt West Country class no.34046 "Braunton". She was built in 1946 at the Southern Railway's Brighton Works and withdrawn from service in 1965 and sent to the scrapyard. She was purchased in 1996 by a heritage railway society and after a major restoration project steamed again in 2007.