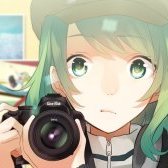 About This Club
If you are an aspiring photographer or like photography then you are on the right place.
What's new in this club

When you clean your writing desk so you can finally use it again. Painting today.

Doing a bit of backpacking away from our camping area and resting my feet in some amazingly cool pools.

shots of KFCs near my apartment

My Ivy is coming to life again. It went through a bit of shock having to move. The perfect tea lounge. I like to read here. Next time I'll take a picture of the garden from the windows. Lots of beautiful plants and flowers. So many butterflies and birds!

Spring is looking beautiful. Have some critters.

I went to the Library and then took a little detour to the lake of ducks, goose and big metallic whale. (It's a place quite important to me as I usually come here to calm down from the everyday stress and take a breather and have great childhood memories with friends of here)

I finally managed to get a couple decent pictures of the new year 2020, hope you will have a great year and stay warm.

I decided to play around a bit and see how well the Pixel 2's camera worked. I still like my Sony DHC-X1 better...

Hope you are all having a wonderful day/night. What an interesting topic, I love the idea behind it! That second picture is my grandmother.

Just took these on my walk

For me fall/autumn means one thing....NFL. It's this time of year every year where the NFL comes to the UK and I go to watch yearly without fail. Slightly different to everyone else's idea of this time of year....

The Photography Club will be hosting seasonal events where you can post pictures for the specific season. What comes into your mind when you think of Fall? Do you think of flying a kite while the trees gradually lose their leafs? Or is it pumpkins? Halloween? Rain? There are numerous amount of things you could have in mind but do you capture those precious moments of Fall? If you do then feel free to share them right here. I will be starting with this one as it's common but yet unique to only Fall.

Keep audio muted 20191015_181516.mp4

Some good photos here. This is one I took the other week.

And just like that...the summer is over...

Ah, guess what happened after a couple minutes of taking this picture? It suddenly started to rain and I came back home soaked in water.

Blue green algae Spooky stuff

Sometimes you just gotta go to the backup office...

It's raining currently and my bike ends up getting wet again. (happened last week) I put a bag around the saddle to keep it dry. Unfortunately, there is no place with a roof nearby where I could put it down until the rain is over.