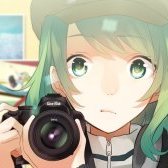 About This Club
If you are an aspiring photographer or like photography then you are on the right place.
What's new in this club

Couple of shots taken around this time of year. Getting a shot from high up overlooking a reservoir from a tower built in the 1920s

This magnificent locomotive came thundering through my local station at the weekend hauling a steam excursion from London to Winchester. It's a Southern Railway rebuilt West Country class no.34046 "Braunton". She was built in 1946 at the Southern Railway's Brighton Works and withdrawn from service in 1965 and sent to the scrapyard. She was purchased in 1996 by a heritage railway society and after a major restoration project steamed again in 2007.

Hello everyone! I decided to try taking night photos. I was freezing that night, so I want to try taking some summer night photos

This is a photo I took of Natural Bridge in Virginia when my brother and I visited in mid-2021. The bridge stands 215 feet tall (about 65.5 meters), and was carved out by erosion from Cedar Creek. You can get a feel of how big it is from seeing the people walking under it in the photo, but I must say, photos don't do it any justice. It's a great place to take a day-trip if you live near Virginia. More information on the landmark is here, in case anyone is interested.

Took this shot a few months ago while walking through the Bicentennial/Bog Garden in Greensboro, NC. Always try to visit the gardens there if I'm in the area. Great place to walk and get some fresh air.

This huge building is Shrewsbury Signal Box, it controls Severn Bridge Junction where five major railway lines converge just outside Shrewsbury station. The box contains a 180 lever interlocked frame and is the world's largest still operational mechanical signal box and controls 300 train movements every day.

Got home from work a little while ago. Mom and I walked out to the back and were greeted by this gorgeous, yellow dahlia. She planted this for my dad last summer, as he was not physically able to do it himself. He passed away on January 1. It felt like he was saying hi when we saw this.

Didn't take these photos with photography in mind but Mushi is growing so tall. I fixed him little garden sticks so he can grow upright now. Just a random dropped seed that I've been taking care of.

On the seafront at Minehead in Somerset there are couple of wire cages filled with rocks, what makes these both curious and interesting is that people are attaching padlocks to them. There is a small kiosk a few yards away which, among other things, sells padlocks and judging by the number of padlocks on the four sides of the cages the kiosk is doing good business.

The sun is shining and summer looks like it might be on its way. So to celebrate here is a photo of a flower.

Looking along the wing of Concorde at Duxford museum. I live close to the flightpath for London Heathrow and seeing this magnificent machine fly overhead was an amazing sight.

Catering a wedding today. Had to capture this image while I had a chance. Now let's get this over with… ugh….

Tom's Creek Falls near Marion, NC. The falls are roughly 60 ft (~18m) high. I took this a few years ago while on a spur-of-the-moment day trip. Very short stroll, but it was a nice scene. I'd really like to go back in the fall of the year when the leaves have begun to turn.

Three railway locomotive chimneys lying on the ground. I like the subtle colours and textures in this group.

The Commemorative statue of the Ancient Mariner at Watchet harbour in Somerset. It depicts the mariner with his crossbow and the albatross. ("The Rime of the Ancient Mariner" was written by the English poet Samuel Taylor Coleridge in 1797–1798.) This club seems to be becoming "Animedragon's photo gallery"! Does anyone else have any photos to share with us?

This is Ashton windmill in Somerset. There has been a mill on this site since medieval times but the present building probably dates from the 18th century and is now a Grade II* listed building.

As the Sun sinks slowly below the horizon two children stand at the water's edge to witness the end of the day.

Something a little different. Weighing in at 1000 tons and standing 62 feet high this is the world's largest working triple expansion steam pumping engine. One of two mighty engines at the Metropolitan Water Board's Kempton Park pumping station in West London which pumped vast quantities of drinking water for London between 1929 and 1980. The engine in the photo has been fully restored to working order, its twin on the other side of the building remains unrestored. Visitors were allowed to climb to the very top of the unrestored pumping engine so I did, and regretted it as I'm definitely not good on heights. Actually it gave a fantastic view of the shear scale of the pumping house and the impressive engineering in the engine itself, but it's not something I'm going to repeat.